New Hotel Ads

Kostandara

Kostandara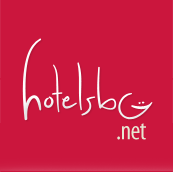 SIANA HOUSE

Guest House Yancheva Kashta
Yancheva house is the first house that greets you upon entering the village of Delchevo. From the house there is a magnificent view to the GotseDelchev valley, and inside the house clean-line design and luxury are combined with traditional style. The combination of wood and stone makes the atmosphere cosy and comfortable and the fire burning in the fireplace gives the sensation of homely cosiness. The excellent facilities in the house that we offer to our guests, the tranquility...
Hotel Vila Magus

Apart hotel and SPA Regnum

BULGARI
Guest rooms BULGARI are located in Kazanlak, 250 meters from the railway and bus stations and 250 meters from the city center. We offer three luxurious private...

Aparthotel Rutland Bay
Aparthotel Rutland Bay Ravda Bulgaria 8238 Street Vardar 60 Real estate agent: Michal Kozera, E-mail: [email protected] Website: http://www.myspace.com/ravdarutlandbay Mobile: +48 880410462 Good Price: Low Season - 33 EUR / night, High Season - 43 EUR / night Bedroom suites with kitchenette - 4 persons. / 1.bedrooms / two balconies. One-and two-storey. The first line of Waterside. View of the Sea. Private pool in the complex. Land Closed, full protection. ONLY 70...